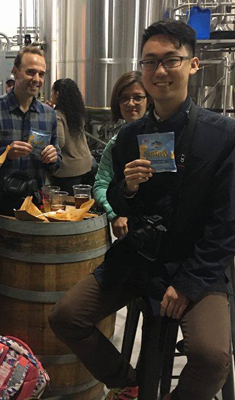 Our Services
We can assist a brand with sampling plan development: selecting the target consumer, choosing a distribution vehicle, and providing input on when and where your product should be sampled.
We can coordinate the program details: develop a timeline, identify responsibilities, and be the "command central" for coordinating communication between all team members. If a company has the internal support to manage the work, we can help with program measurements.
We will audit the sample distribution on your behalf. Brands rarely have the travel budget to audit sampling programs: how can you be sure that your samples are distributed as you intended? Working with SEA can eliminate this concern.
We can also help by designing either qualitative research (to determine the general impression the program made) or quantitative research (to measure trial and actual purchase conversion), then help the brand with determining the ROI from the program.
Maximize your investment by letting us take the project off your plate and by having the experts do it! Our involvement will likely cost you much less than the waste you will incur if we're not there to help you manage and measure the program! We minimize sampling risk AND maximize product sampling ROI!
Sampling Effectiveness Advisors works with sampling suppliers, marketing groups, and promotion agencies to help them understand what will make their programs more effective. We can recommend product sampling research methodologies to provide the data needed to sell brands on the benefits of the program.
Here at SEA, the unbiased nature of our service allows us to recommend only those programs that will be right for a brand, based on the objectives of your campaign. Our postion as product sampling leader ensures that your program will be executed effectively.
Types of sampling include: event sampling, request sampling, professional sampling, direct mail sampling, guerilla sampling, intercept sampling, integrated marketing sampling and initiative sampling.
Discover how we can help with sampling plan development,plan execution, and product sampling auditing. Please contact us to discuss your needs.